Posted by Bob Biscigliano in look alikes
Hump Day usually means it's the middle of the week and everything is all downhill from Wednesday (the hump) into the weekend. To me, whenever I hear someone say "oh, it's hump day" I dismiss it as if they are just exclaiming they're horny.

Without further ado, here are some of my Hump Day Look Alikes
:



Cole Hamels and Zac Efron

Cole Hamels is getting very 'Efron' on us with his long hair and soft High School Musical voice. They also share the same bushy caterpillar eyebrows that often need some plucking.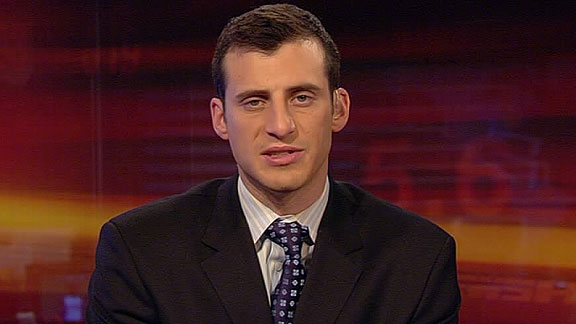 Doug Gottlieb, ESPN College Basketball analyst and Dennis (Glenn Howerton) from "It's Always Sunny in Philadelphia"

They sound the same and have that same cynical look in their eye. And if you think Dennis has no basketball knowledge to match Doug's, then you're absolutely wrong. Check out this clip.







Stephen Curry and Barack Obama.

They are both the most powerful and important players on their respective teams. Curry: Davidson and Obama: America
The are both light skinned, skinny basketball players with killer jump shots.
I also firmly believe had Davidson been in the tournament again this year Barack-etology would have picked them to go far. (PS-I would comment on the president's picks but I'm afraid a secret agent would zip line through my window and take me hostage). ((Also, another comparison of Curry could be to poker player, Phil Ivey.)





Julian Tavarez (now of the Washington Nationals) and Freddy Krueger. If you haven't heard this look alike before, now you have. Their crater faces and sick personalities make them long lost brothers. Their job descriptions are also fairly similar. Tavarez uses his fingers to master his pitches to pick apart hitters, while Kreuger uses his blade fingers to ritualistically murder his opposition. You should have all heard by now, Tavarez's quote after signing with the Nationals. Certainly, that must be how free agents signing with the Lions feel like.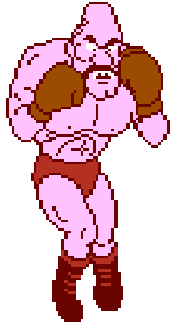 Tony Dungy and Soda Popinski

Everyone's played Mike Tyson's Punch Out and Soda Popinski is usually a favorite choice. As is choosing the Colts when playing Madden. Their bald heads, mustaches, and go get-em offensive approaches prove that they are brothers separated at birth.








Paul Pierce and this kid


I used to hate/respect Paul Pierce but ever since last year's NBA Finals, I've just flat out hated him. How can you go from being carried off the floor in a wheelchair to running around hitting big jumpshots? He calls himself the Truth, but there was nothing truthful to those unnecessary theatrics. The only thing that's the Truth is he's a punk and I hope the Celtics die of ghonorreah and rot in hell. Would you like a cookie, son?


I thought the title of this was a novel idea (hump day look alikes), but I wanted to google it just to be certain. Sure enough, I found out that one other site has a Hump Day Humor look alikes section. It would be unprofessional of me not to link to their site now. Here are their look alikes. UGH.